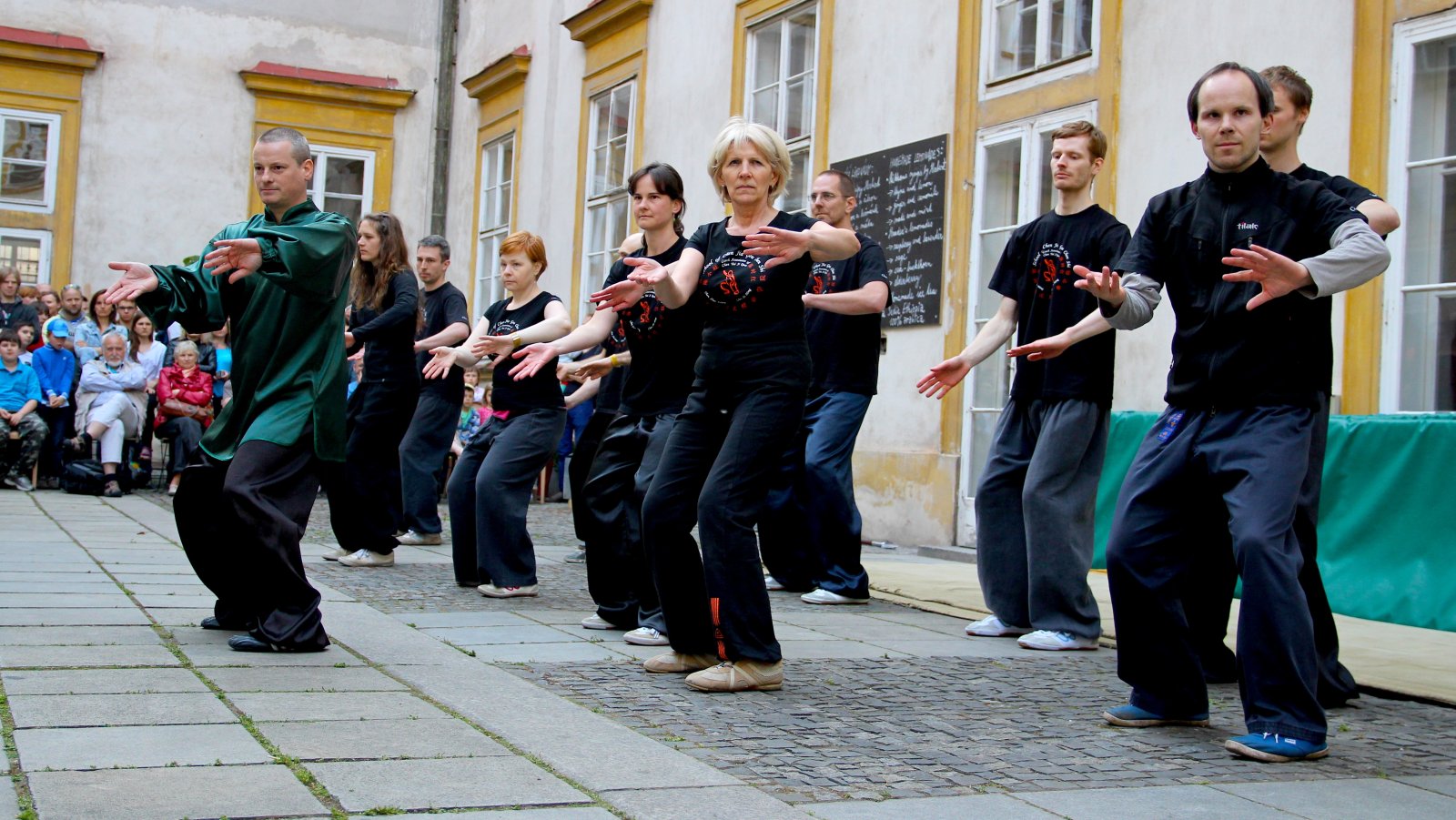 Regular Training
Regular training is the foundation of any progress and also the backbone of our school.
Tai Ji classes consist of a thorough warm-up, preparatory exercises, practice of individual movements and forms, and partner exercises. Exercises are taught in groups according to the level or exercise form. The training also includes fan, sword and broadsword exercises.
Qigong classes begin by stretching the muscle-tendon pathways and meridians. This is usually followed by self-massage of important points and parts of the body. At the core of the training are more subtle internal techniques to activate energy centers, reservoirs… and to calm the mind, heart and spirit.
Where
When
Monday

5.30 pm – 7.00 pm Qi Gong

7.00 pm – 8.30 pm Tai Ji Quan

Thursday

5.30 pm – 7.00 pm Tai Ji Quan

7.00 pm – 8.30 pm Physio,
What you will need
Comfortable clothes suitable for exercise, slippers for exercising in the gym, plenty of fluids, punctuality and good spirits.
Course fees (quarter/10 weeks)
1× per week 2.600,- CZK

2× per week 3.600,- CZK

3 to 4 times a week 4.600,- CZK
For payment you can use the QR code or pay directly to the account.
Account number: 107-6199600237/0100 (please enter your name + surname and the type of course selected in the "Message for recipient" field)